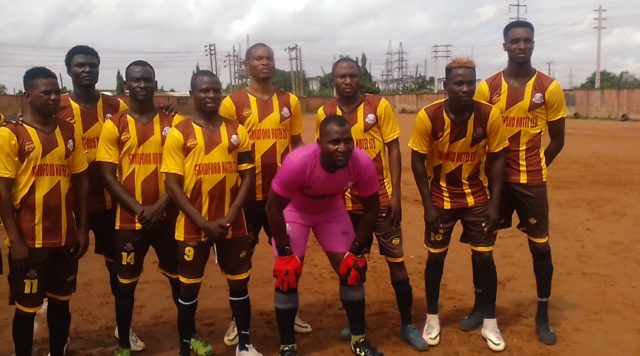 Having lost their two matches consecutively, NISSI Football Club would go all out to clinch three-point when they confront Flying Wings Football Club in week three of the Alimosho football coaches' council league scheduled for Thursday at Ejigbo sports centre, Lagos.
The pulsating encounter would hold at 3 pm. NISSI would play under pressure because anything short of victory would spell doom for the club.
Presently NISSI are at the bottom of the table with no point while Flying Wings are in the third position on the table with four points. Having won one and drew one.
Although NISSI were the good side when they confronted Iyaloja General United FC in week two of the league they were unlucky to have lost their home match.
On the other hand, Flying Wings are still unbeaten run since the league started and they would do everything to get a point against opponents.
The match would be a battle for both teams as the home team are seeking their first win, while visiting team are coming to shock or draw their opponents so as to remain in the top four on the table.
In other fixtures, Kedge Sports would be at home against Leyenda FC on Tuesday, while H2U FC would be away against Newton G as ECAS welcome IGU FC the same day.
Apart from NISSI FC and Flying Wings match on Thursday, defending champions, Samjason FC would be a guest to KOTECH in a match that promises to be a tough battle.