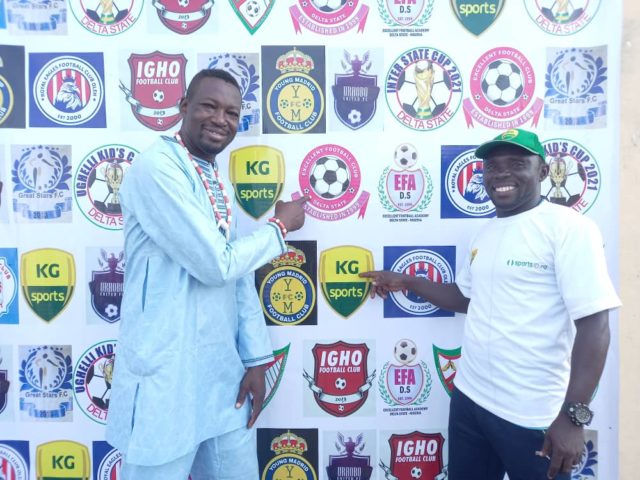 KG Sports Foundation Agbor has appointed CEO Excellent Football Club as its Youth Ambassador. The appointment was made following the conclusion of the 16th Edition of Ughelli Kids Cup which involves the U13 and U17 National And Interstate Championships respectively.
Making the appointment Director of KG Sports Foundation Dr. Ken Gadaffi noted that Coach Onome has done great in bringing joy to many youths through football. He applauded the just concluded Ughelli Kids Cup which brought together about 260 Kids from Delta, Bayelsa, Edo, and the Abia States from May 24th – May 27th.
"For kids to leave their parents at the age of 8-13 to play football is not easy and it shows that Nigerians are beginning to take football more seriously." He noted
"I was impressed to see the enthusiasm in the kids wanting to play, some were screened due to not meeting the exponents which saddened them and some wept when they lost, the passion Nigerians are known for in football is back and l commend Coach Onome for doing this, thus, We are delighted to appoint him as Youth Ambassador of KG Sports Foundation in area of Football development " Dr. Ken Gadaffi exclaimed.
KG Sports Foundation recently appointed Nigerian Olympic silver medalist Chibuzor Okonkwo as Ambassador.