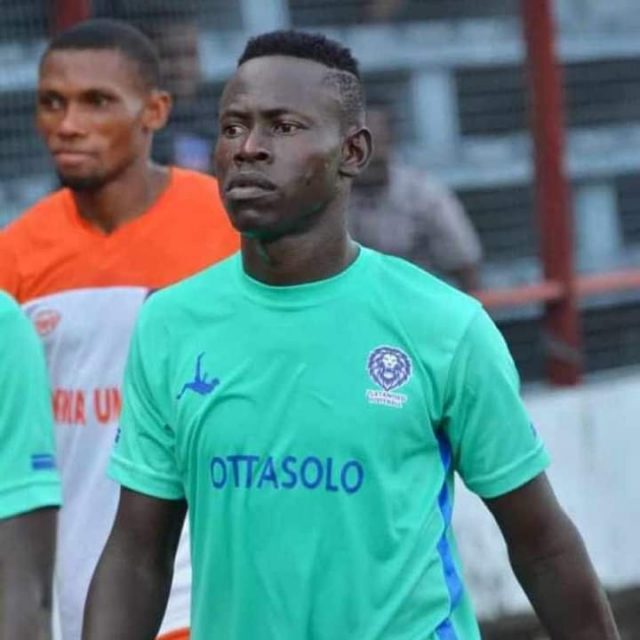 Lions Heart football club captain, Fowowe Adesoji Michael has taken time out to narrate his injury which has kept him out for four months incurred during his trial at Bukola Babes sponsored by Ottasolo in an interview session with sports247 while also emphasizing on the need for players insurance for future purposes.
He narrated, "I have been laid off at home for over four months now ever since December, I went for a two weeks trial at Bukola Babes, came back with a knee injury, so have been home since then till date."
On his previous clubs intervention, he said, "I won't crucify anyone, I just feel that Nigerian players should be taken care of more, since December, I have been fixing it myself and God has been helping too, getting better everyday, coming back in a breath time."
"We are in May already and according to the medical treatments have been receiving, the doctor is assuring me that in two to three weeks time, I should be back on the pitch hopefully."
"I have never had this kind of injury ever since I started my football career from grassroot In Agege, my injuries don't take as long as this."
Michael further added that Nigerian players should try and do something like insurance because if he wasn't financially buoyant, "I don't know how I would have ended up, maybe I won't play football again."
"There's no help anywhere, Nigerian players should just try when they are playing the game, they should set a policy, an insurance aside because a never can tell what would happen so that they will have finance to fix themselves."
"Am coming back very soon, coming to take back my space, so in two, three weeks time, I would be on the pitch."
"My advice to everybody is that they should not neglect the God factor, fix insurance on legs because a never can tell. We have families and injuries can come in at any time, there's life after football because for the four to five months I didn't play football, I knew what I faced. It was like I wasn't alive when you have passion for something and you can't do it for a while and you didn't even have any supportive vibes and all, it's not easy."
"When the going is good, they should always think about second life so you don't feel neglected when it comes, everything will be fine at the end," he concluded.